Being far too excited to wait until Wednesday, it is my enormous pleasure to announce the winner of the Bauta Prize for the Most Evocative Story or Poem.

This prize was judged by Irina Jauhianen. Irina is a poet, literary enthusiast and co-founder of London's latest poetry and music night Until the Light Goes Out which opens on 4th February in Islington's Library Bar.

The Bauta Prize includes:
A bespoke poem written just for them (or for a loved one), written by London-based poet and musician, Michael Clift, plus a signed copy of Music Under the Skin, his first poetry collection.
A unique commemorative bookmark crafted from upcycled fabric and a miniature mask.
A handcrafted miniature notebook for jotting down more sweet words courtesy of the Silver Elf.
A £10/$10 Amazon gift voucher.
Without further ado, the Runner's Up in this category were:
Neglected Masque, by Lisa Shambrook (entry number 8)
Irina writes:

"[this story]
has a beautiful flow of language, inventive description ("honey-green jewel"; "intoxicated by mystery") and an ability to tell a substantial story within the given word limit."
Please join me in congratulating Lisa on her wonderful story! You can read the full tale on Lisa's blog here: Neglected Masque. You can follow Lisa on Twitter at @lastkrystallos.
The Painted Pigeon, by Rebecca Clare Smith (entry number 19)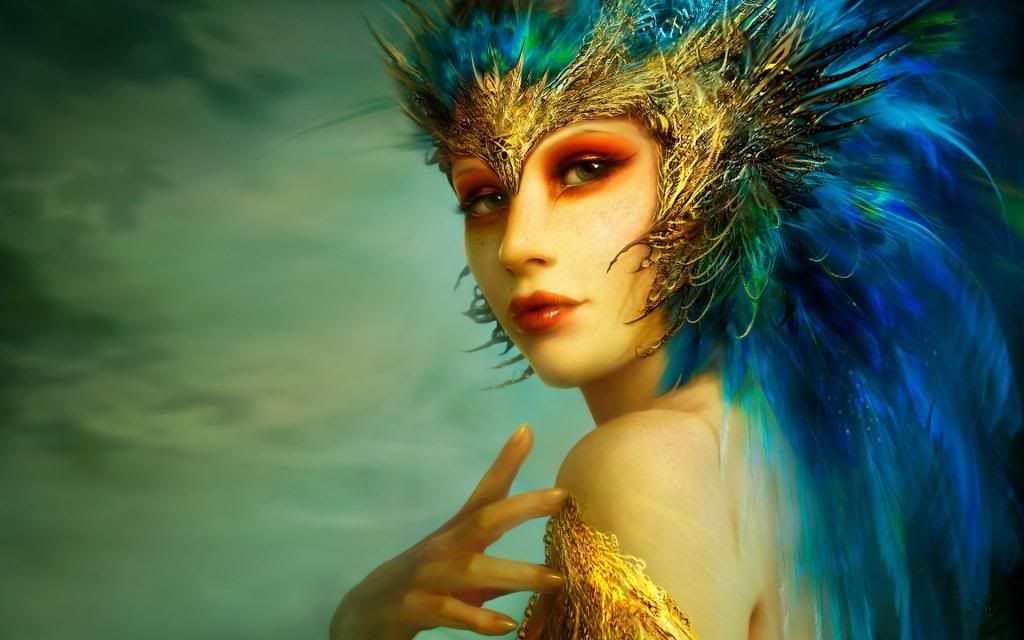 Irina writes

: "

The Painted Pigeon, makes use of powerful language as well as advanced metaphors and similes ("the steps curled like twisted vertebrae"). The given topic is extended to a supernatural theme in an interesting and captivating way."
Please join me in congratulating Rebecca on her captivating tale! You can read the full story on Rebecca's blog here: The Painted Pigeon. You can follow Rebecca on Twitter at @jocastalizzbeth.
Now, are you ready for the winner?
*dramatic pause*
*drum roll*
*the curtain sweeps open*
I am delighted to announce that the winner of the Bauta Prize for the Most Evocative Poem or story goes to...
Irina writes: The lyrical style of short paragraphs makes the narrative, quite appropriately,

dance. The author also uses poetic devices such as alliteration ("danger

dallied

in their mi

dst") which gives the text a pleasant rhythm to read. The style of writing is sustained throughout, and the dialogue matches the narrative voice. There are great descriptive details, but enough is left for the reader's imagination. A very enjoyable piece overall.
Ruth is co-founder of Sweet Banana Ink, a website celebrating writers and the written word. Find out all about her here!
Congratulations to the fabulous Ruth Long and her dashing highwayman on winning the 2013 Bauta Prize for the Most Evocative Poem or Story. You can read the full story here: Unmasked. To congratulate Ruth, tweet to @bullishink on Twitter or pop on over to her blog Bullish Ink.
Tomorrow (not Wednesday, ahem) we will be announcing the Judge's Choice story and winner of the 2013 Scaramouche Prize.