Here's a question I've been musing on.
Is story
craft
more important than story
structure
?
I recently started reading the First Five pages by
Noah Lukeman
(thanks to
Stacy
for the recommendation) and it argues just that (well, kind of). A plot can be as tight, well paced and original as you like but a book will fail if the writing is dull. A slightly rubbish plot can be forgiven if the craftsmanship is kick ass.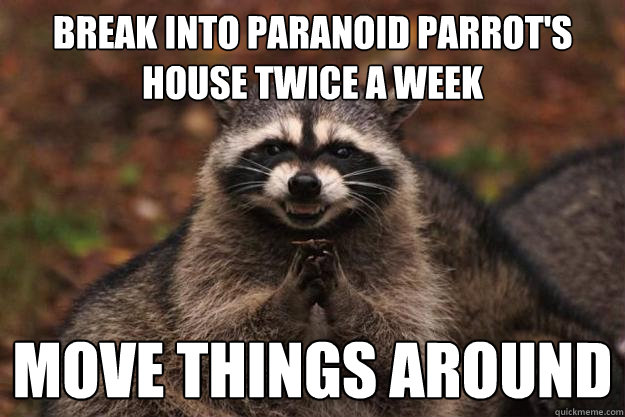 No, not THAT kind of plotting
Really?
Frankly my friends, this is music to my ears. As one whose outlining is scant at best and often involved scribbled diagrams, random notes and a vague sign post as the way to go it makes me happy to think that if I get the fun stuff right, I can Get Away With It.
Is it true though?
Hmm I'm not so sure.
But it got me thinking. I love writing flash fiction. I love working with prompts - the harder the better - because I'm at my most creative when I'm at my most constrained.
What if plotting was taken out of the occasion?
What if several writers were given the exact same plot and the exact same word count and asked to come up with a story?
What if... Damn. Enough with the what ifs. Let's just try it and find out.
A smell the sweet scent of a blog hop coming to some Fictionista blogs near you, *waves at
Ruth
,
Stacy
,
Jenn
and
Kern
*
Besides Christopher Booker says that
everything ever written boils down to seven plots
. Is he right? Shall we find out?
Just for fun - a
random plot generator
(really, I don't use this for my actual writing).